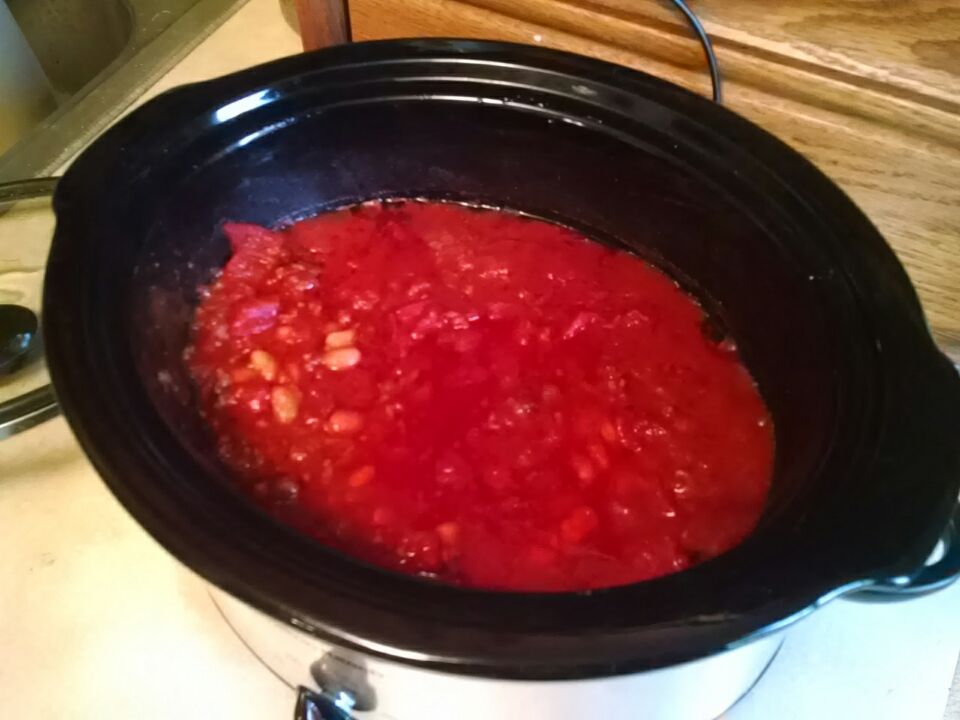 This is a simplified slow cooker chile recipe from an advisor and former-professor of Bekah's. We've made many variations of this but it provides a great base to work from.
Ingredients
Ground beef (browned)
Diced tomatoes
Tomato sauce
Tomato paste (if want it to be thicker)
Red kidney beans (drained and washed)
Northern white beans (drained and washed)
Chile powder
Oregano
Green peppers
Directions
Brown the ground beef
Add all the ingredients to a slow cooker (heat depending on time)
All cooked in slow cooker
Responses are collected from posts on other sites

Have you posted somewhere that links to this page? If so, share the link!

You can also use Comment Parade to create a response post.