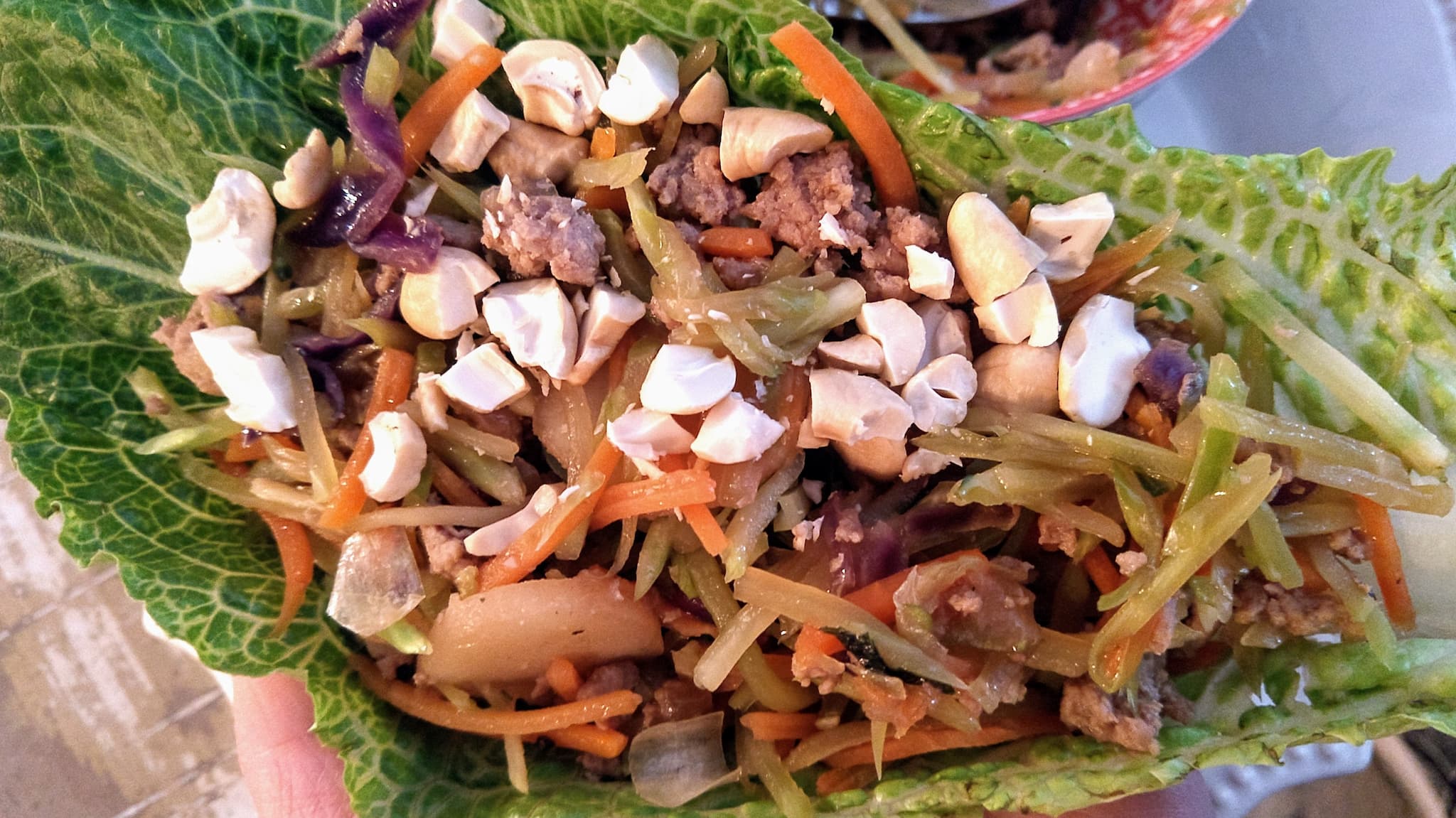 Found this on pinterest from 71toes.com and it's a refreshing meal. Make sure you have a pan big enough to mix everything.
Summary
Prep Time: 10 min
Cook Time: 30 minutes
Servings: 4
Ingredients
1/4 tbs. extra virgin olive oil
1 c. finely chopped onion
1 lb. ground turkey breast
1/4 tsp. salt
1/4 tsp. pepper
1/4 tsp garlic salt
1 bag (12 oz.) of broccoli slaw
(optional) additional matchstick carrots as desired
1 small 8 oz. can drained water chestnuts
1/2 c. Teriyaki sauce
1 tsp. sesame oil
Approx. 15 butter or romaine lettuce leaves
Broken up raw cashews
Directions
place oil into large 5 qt. skillet or other large pan over medium heat.
When hot, add onion and cook for 5 minutes to soften.
Add ground turkey, salt, pepper and garlic salt.
Brown and crumble until cooked through.
When turkey is cooked, stir in broccoli slaw, carrots, water chestnuts, teriyaki sauce and sesame oil.
Cook covered for another 10-15 minutes or until heated through.
Serve spoonfuls inside lettuce leaves and top with cashews
See how responses are collected...

Respond from another site

Responses are collected from posts on other sites. Have you posted somewhere that links to this page? If so, share the link!