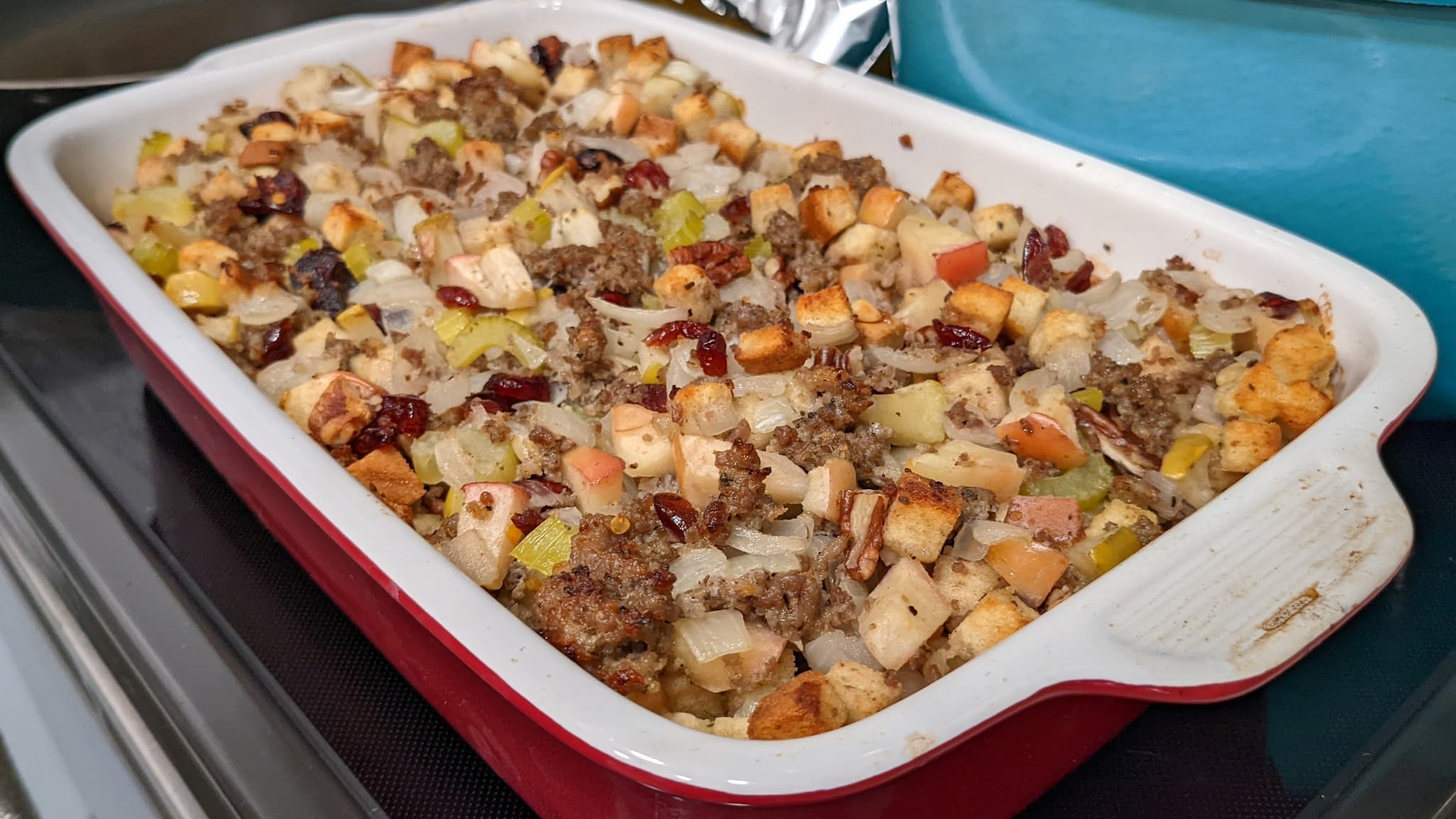 A Ciccarello family thanksgiving favorite, this stuffing recipe starts with pre-made stuffing and adds sausage and fruit.
Summary
Prep Time: 10 minutes
Cook Time: 50 minutes
Servings: 8
Ingredients
1 12 oz. Pepperidge farm stuffing bag
1 stick of butter
2 cups chicken broth
1 lb sausage from the tube
1/2 cup pecans
1/2 cup dried cranberries
1 large onion
2 apples
2 stalks of celery
Pine nuts
Directions
Preheat oven to 350°F (175°C)
Heat butter in a 4-quart saucepan over medium-high heat
Add onion, apples, and celery and cook until tender but still crisp
Stir in the sausage and let cook for 2 minutes
Add broth and heat to a boil
Add remaining uncooked ingredients to a greased casserole dish and mix in cooked ingredients
Cover and bake for 35 minutes (or uncovered for more crisp)
See how responses are collected...

Respond from another site

Responses are collected from posts on other sites. Have you posted somewhere that links to this page? If so, share the link!