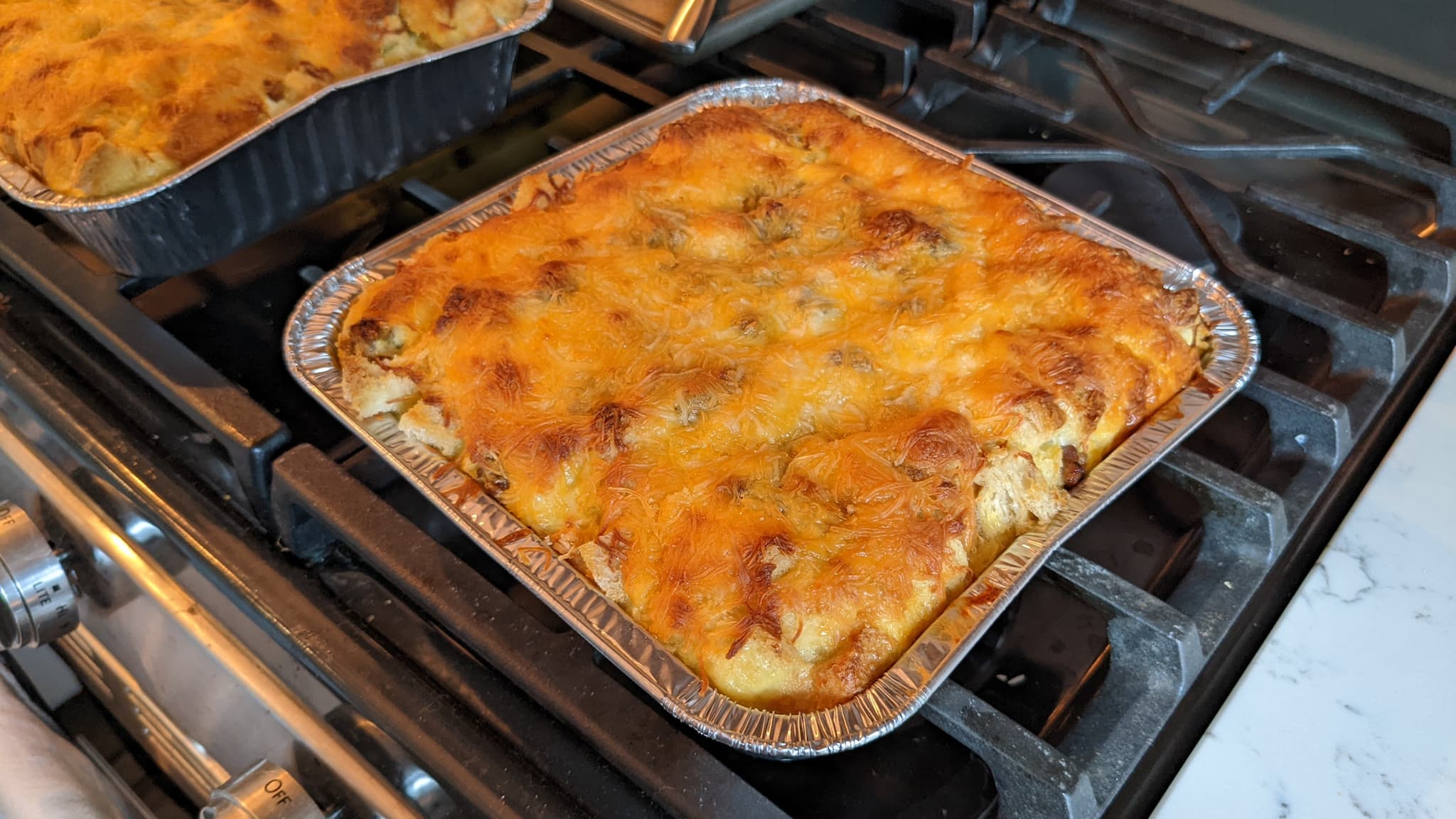 This is the Hoesterey family breakfast bake. It's extra eggy and the green chilies adds a nice mild heat.
Summary
Prep Time: 15 minutes + 4 hours set time
Cook Time: 55 minutes
Servings: 8
Ingredients
8 slices sour dough bread
2 cups sharp cheese, grated
2 cups jack cheese, grated
1 large can whole green chilies, cut and seeds removed (optional)
1 lb sausage
6+ eggs
2 1/2+ cups of milk
1/2 teaspoon oregano
1 teaspoon garlic
Directions
Alternate bread, cheese mixed, chilies, sausage, egg, and milk mixture in a 3-quart Glass Baking Dish (or 2 8"x8" dishes)
ending with a topping of cheeses
Let set 4 hours or overnight
Bake at 325 °F (160 °C) for 55 minutes
See how responses are collected...

Respond from another site

Responses are collected from posts on other sites. Have you posted somewhere that links to this page? If so, share the link!