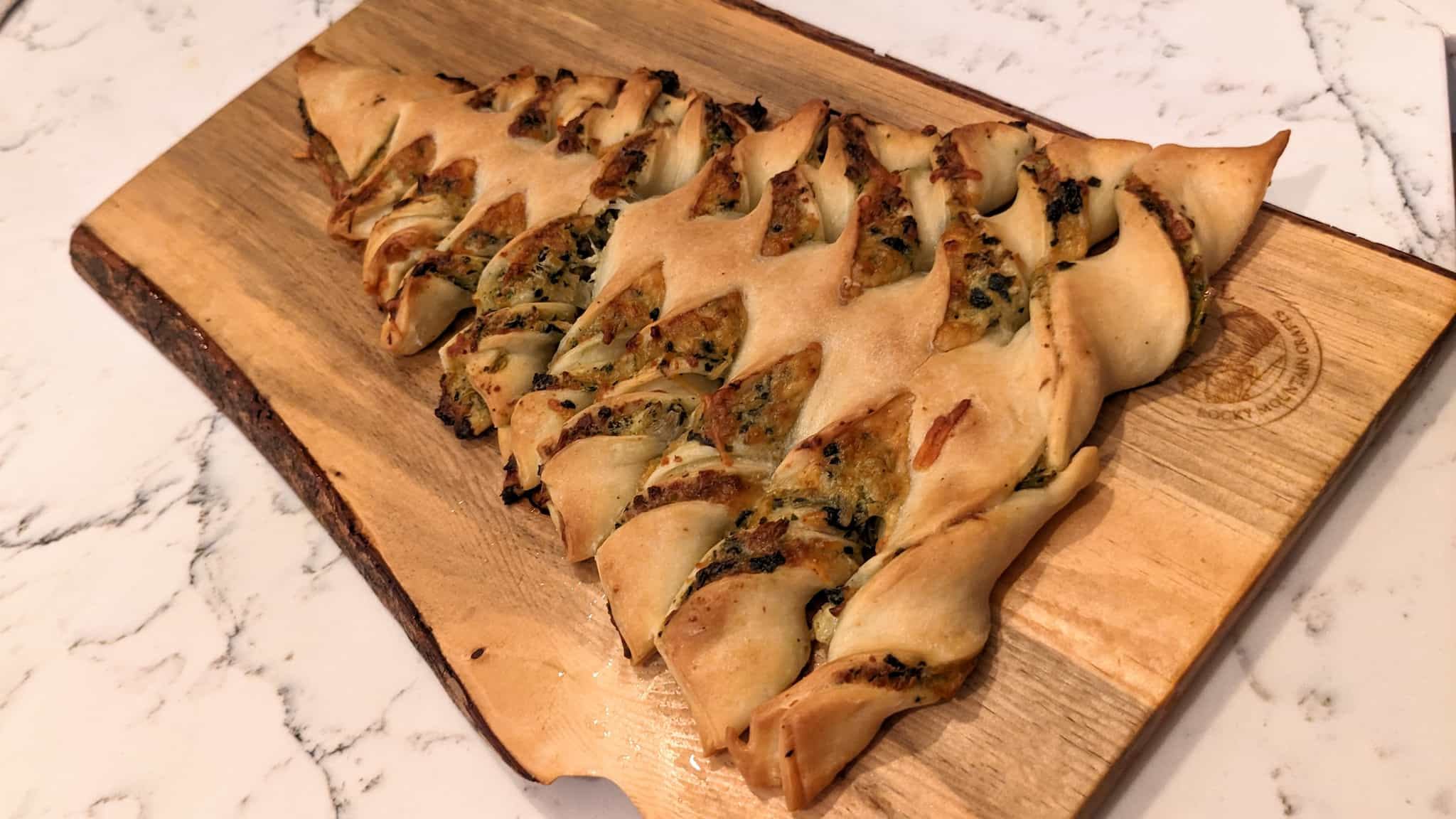 We had fun making this holiday treat. There are recipes that include an artichoke dip recipe but Costco has a pre-made mix we like to use.
Ingredients
Store bought pizza dough
Store bought artichoke dip
Melted butter
Directions
Lay pizza dough out as a rectangle and cut two lines to create a triangular Christmas tree shape.
On a greased pan, take the remaining two triangles and press together to make another equal sized tree.
Spread the artichoke dip on one one layer of dough and cover with the second layer of dough.
Slice thin, horizontal cuts from just outside the centerline as the branches of the tree, and twist the two layers of each branch together.
Brush with melted butter (optionally add garlic salt) and bake at 400°F (205°C) for 20 minutes.
See how responses are collected...

Respond from another site

Responses are collected from posts on other sites. Have you posted somewhere that links to this page? If so, share the link!