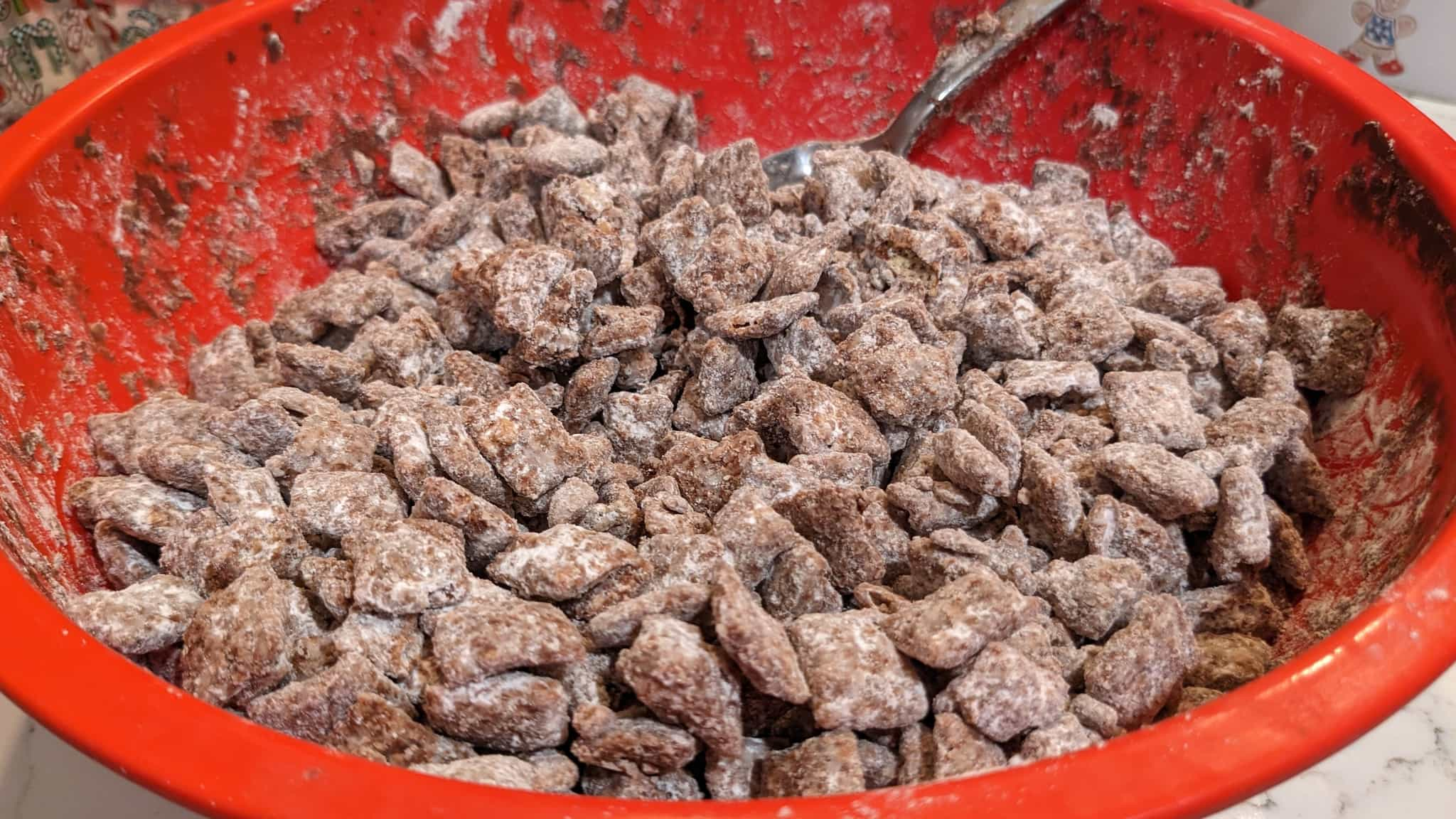 Also called muddy buddies, this is one of Bekah's favorite quick treat to make for friends.
Summary
Prep Time: 10 minutes
Cook Time: 10 minutes
Servings: 15
Ingredients
9 cups rice Chex cereal
1/2 cup peanut butter (we prefer chunky)
1 cup chocolate chips
1 teaspoon vanilla
1/4 cup butter
2 cups powdered sugar (or to taste)
Directions
Melt butter in saucepan over low heat before adding the chocolate chips. Stir until melted.
Add the peanut butter and stir until evenly mixed.
Remove from heat and add and mix in the vanilla
In a large bowl, slowly pour the chocolate mixture over the Chex cereal, stirring to coat evenly. To avoid crushing the cereal, scoop along the bottom of the bowl.
Repeat the same process with the powdered sugar until evenly coated.
Responses are collected from posts on other sites

Have you posted somewhere that links to this page? If so, share the link!

You can also use Comment Parade to create a response post.