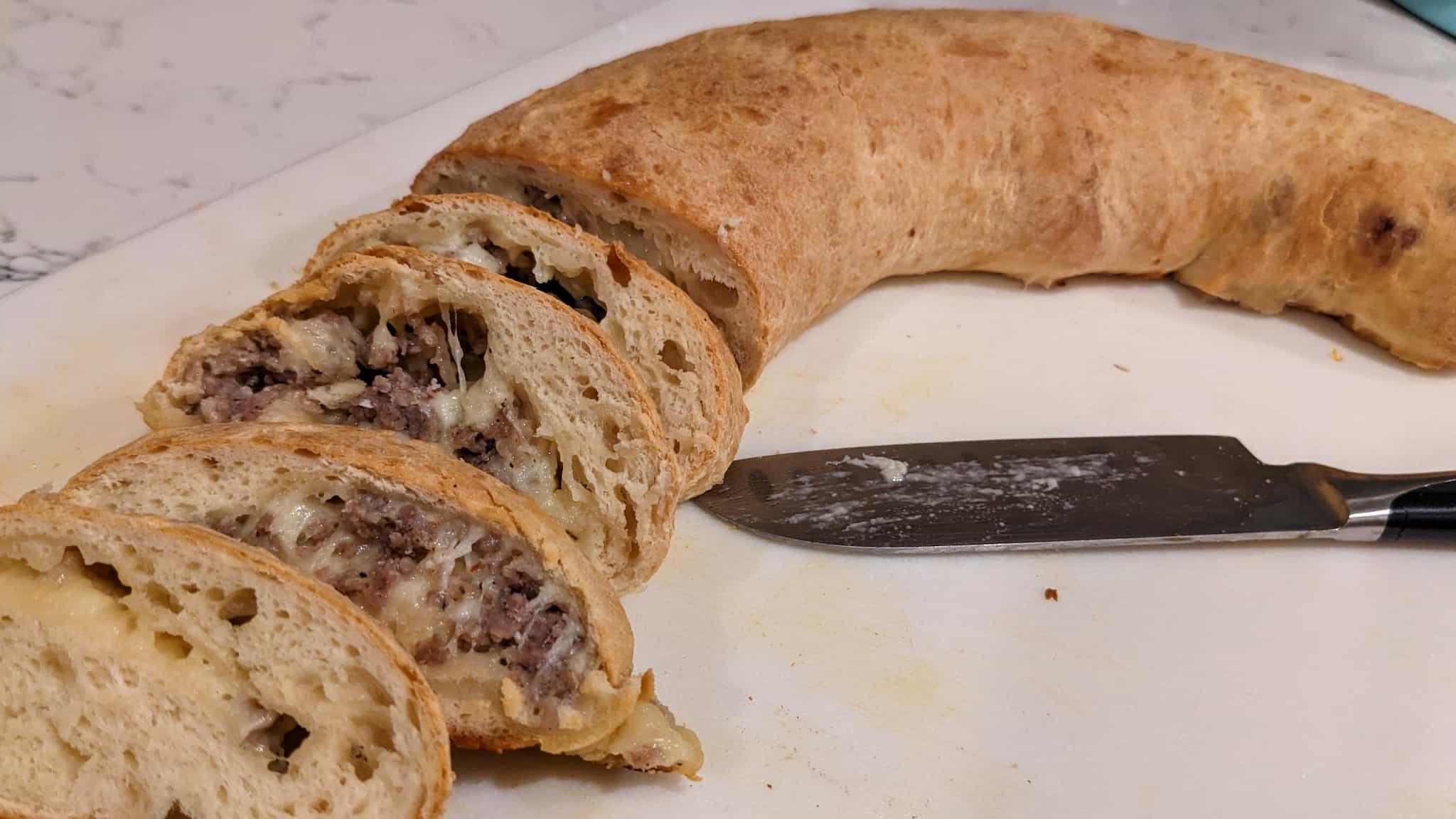 Growing up my mom would bake this on Christmas morning. It's a simple mix of ingredients if you use frozen dough. Amounts are estimates, adjust to taste.
Summary
Prep Time: 5 minutes
Cook Time: 30 minutes
Servings: 8
Ingredients
Frozen bread dough loaf (thawed)
1/2 lb ground italian sausage
1 1/2 cup shredded parmesan cheese
Directions
Preheat oven to 325°F (190°C)
Brown sausage on the stove and set aside
Lay out dough thinly into a rectangle
Add cheese along the entire length of the dough
Add the sausage on top of the cheese in an even layer
Add more cheese to ensure the sausage is fully covered
Fold/roll bread into a long loaf and seal the seam and ends to encase the mixture
Place with seam down on pan, brush with oil, and bake at 325°F (190°C) for 20-25 minutes
See how responses are collected...

Respond from another site

Responses are collected from posts on other sites. Have you posted somewhere that links to this page? If so, share the link!