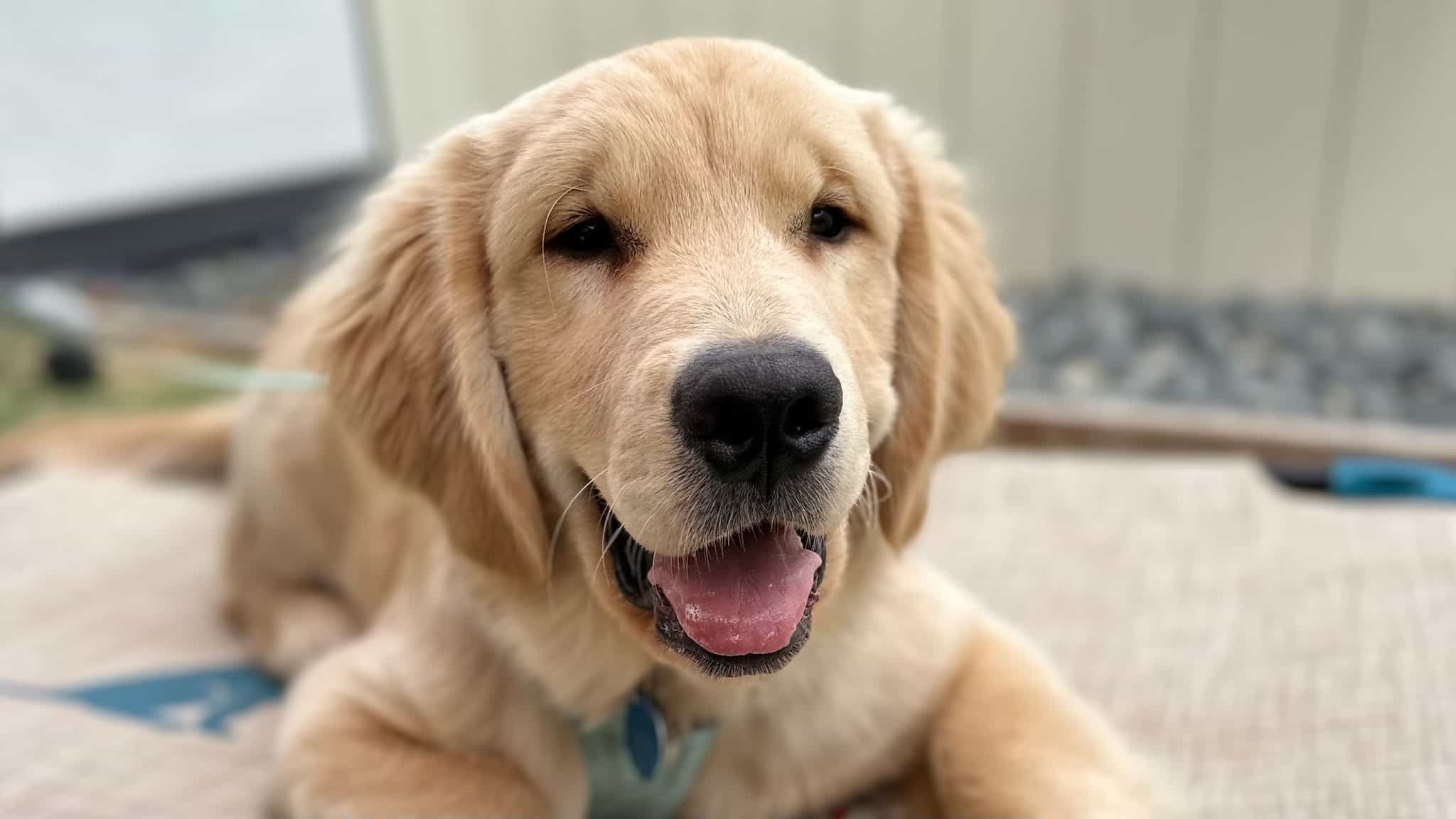 Earlier this year, we took Denver, our Golden Retriever, to a puppy kinder class. While my wife is very experienced with dogs and Denver was making good progress, a significant reason we enrolled him was to expose him to working around other dogs. I joke that a puppy class is to train the owners, but it really is true.
Dog Training Basics
Before this, I had never been to a dog training class. We've had help with specific issues our dogs have had, but the class setting was much more structured and general. We started each class by getting the dogs to relax even though they were around other dogs. By sitting separately, the dogs learned to calm down while we talked through some lessons.
The classes focused on positive reinforcement without any kind of intimidation of the dogs. We worked through a lot of treats each class, but each reward was intended to reinforce the connection we wanted. So first we trained a "marker" sound by giving a treat every time we clicked a clicker or said the word "yes". This helped with all the future work by allowing us to immediately tell the dog they were doing the right thing.
From there, most of the training was a progression of tricking the dog into the behavior you want, marking it, and repeating it till the dog learned the command word. Some of these skills included: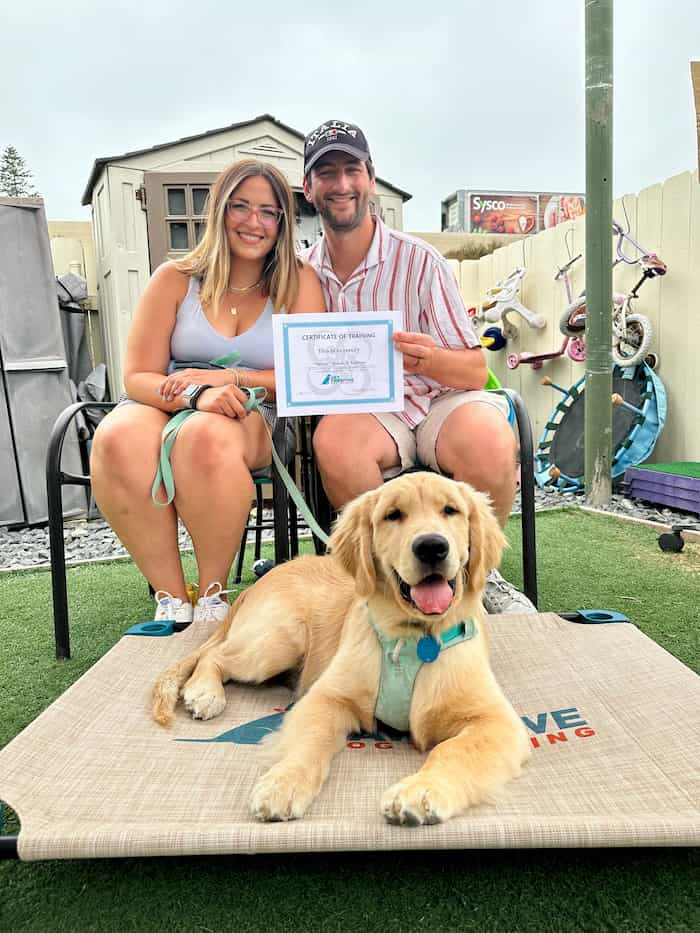 Responding to an attention noise (like a kissing sound)
Recognizing their name (rewarding every time)
Giving the handler eye contact (not natural for dogs)
Touching a hand target with their nose
Following a hand
Sitting stationed next to the handler
Walking stationed next to the handler
Skills To Continue Working On
While we'll be practicing most of the skills we learned, there are a few particular ones to keep working on
Recall is really important for safety. So we'll need to ensure Denver is always excited to return to us, only using the "come" command when we are confident he'll listen. Another skill would be leash pressure. We will want to teach Denver that when he reaches starts to feel pressure from the leash, not to pull. It's the opposite of a dog's instinct so we need to let him gain ground and reward him when he returns back.
The opposite side of training is dealing with unwanted behaviors. My main takeaway was that most of the work is when the behavior isn't happening. First, you need the dog to have an alternative option, that you reinforce. Then you need to stop the behavior when it happens, redirecting the dog to the alternative. Lastly, you need to prevent the behavior from happening with things like barriers and proactively preventing it. Because so many unwanted behaviors are self-rewarding for the dog, it's really important to be proactive so you can redirect them quickly and they don't learn how fun it is.
Final Thoughts
Overall, the class was a great lesson in how dogs think. Our instructor was able to give pointers whenever someone had a problem and it was helpful to see them demonstrate with different dogs. Denver did a good job with a lot of the tasks. We had to experiment with different treats to figure out what would motivate him. But it was also good for him to combine training and fun. The instructor alternated between time calming down, working on training, and letting the puppies play. This should help him know how to focus and relax when we need him to.
While a lot of what the instructor taught was not particularly complicated, it was helpful to hear those tips and the explanations of how dogs respond. The instructor and her assistants were extremely kind and loved Denver. They even posted a picture of him on their Instagram. Thanks for the lessons and for helping Denver be a better pup!
See how responses are collected...

Respond from another site

Responses are collected from posts on other sites. Have you posted somewhere that links to this page? If so, share the link!