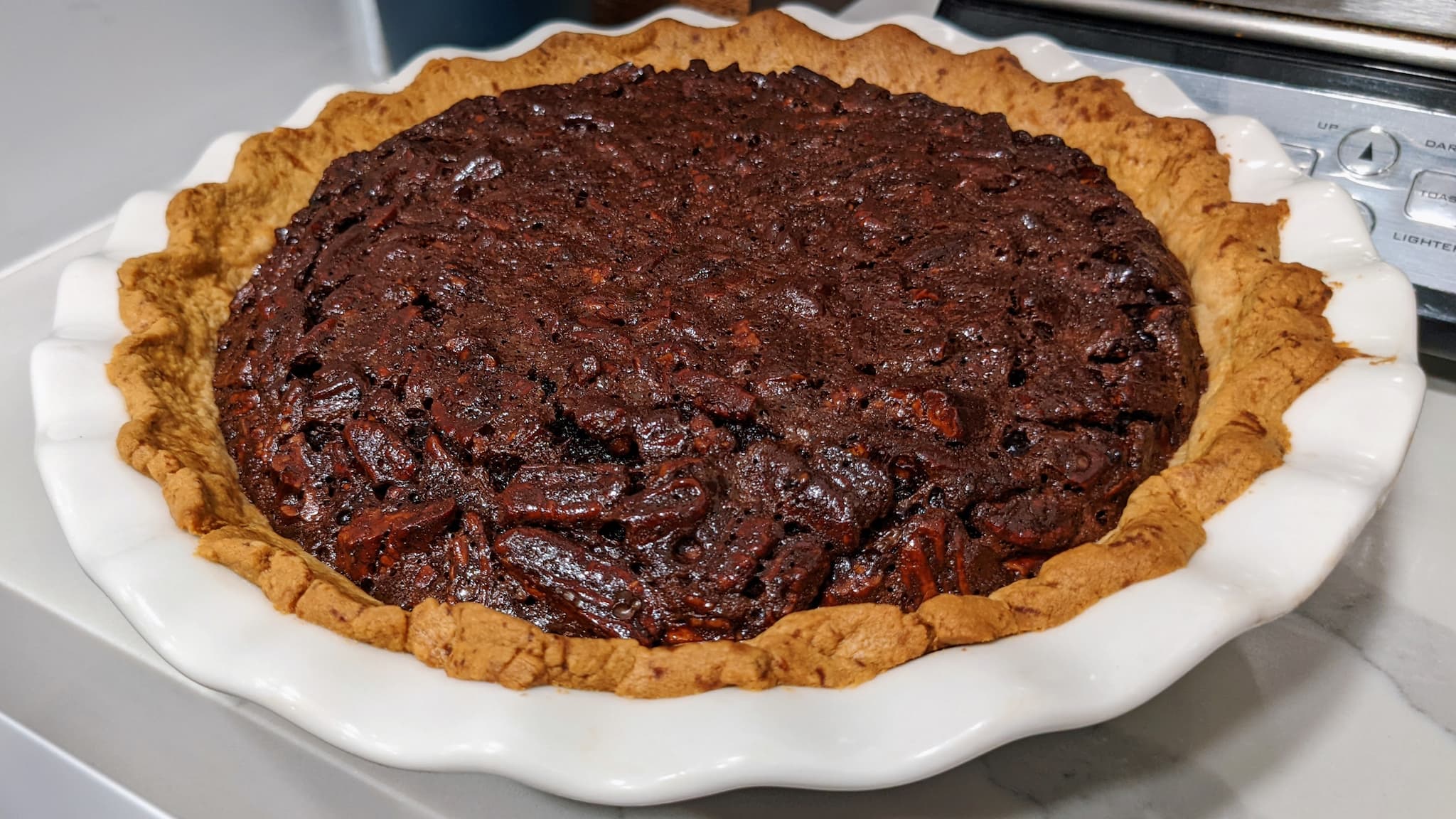 This is a Hoesterey family recipe from Bekah's Nana. Bekah has made this the past few Thanksgivings and it's always a hit.
Summary
Prep Time: 10 minutes
Cook Time: 55 minutes
Servings: 8
Ingredients
1/3 cup butter
2/3 cup sugar
1/2 cup cocoa
3 eggs
1 cup white karo corn syrup
1/4 teaspoon salt
1 cup chopped pecans
Directions
Preheat oven to 375°F (190°C)
Melt butter & sugar; Add coca & set aside
Beat eggs & stir in karo, eggs, salt
Add to butter/sugar (if hot stir to avoid cooking the eggs)
Stir in Pecans
Bake for 40 minutes
See how responses are collected...

Respond from another site

Responses are collected from posts on other sites. Have you posted somewhere that links to this page? If so, share the link!