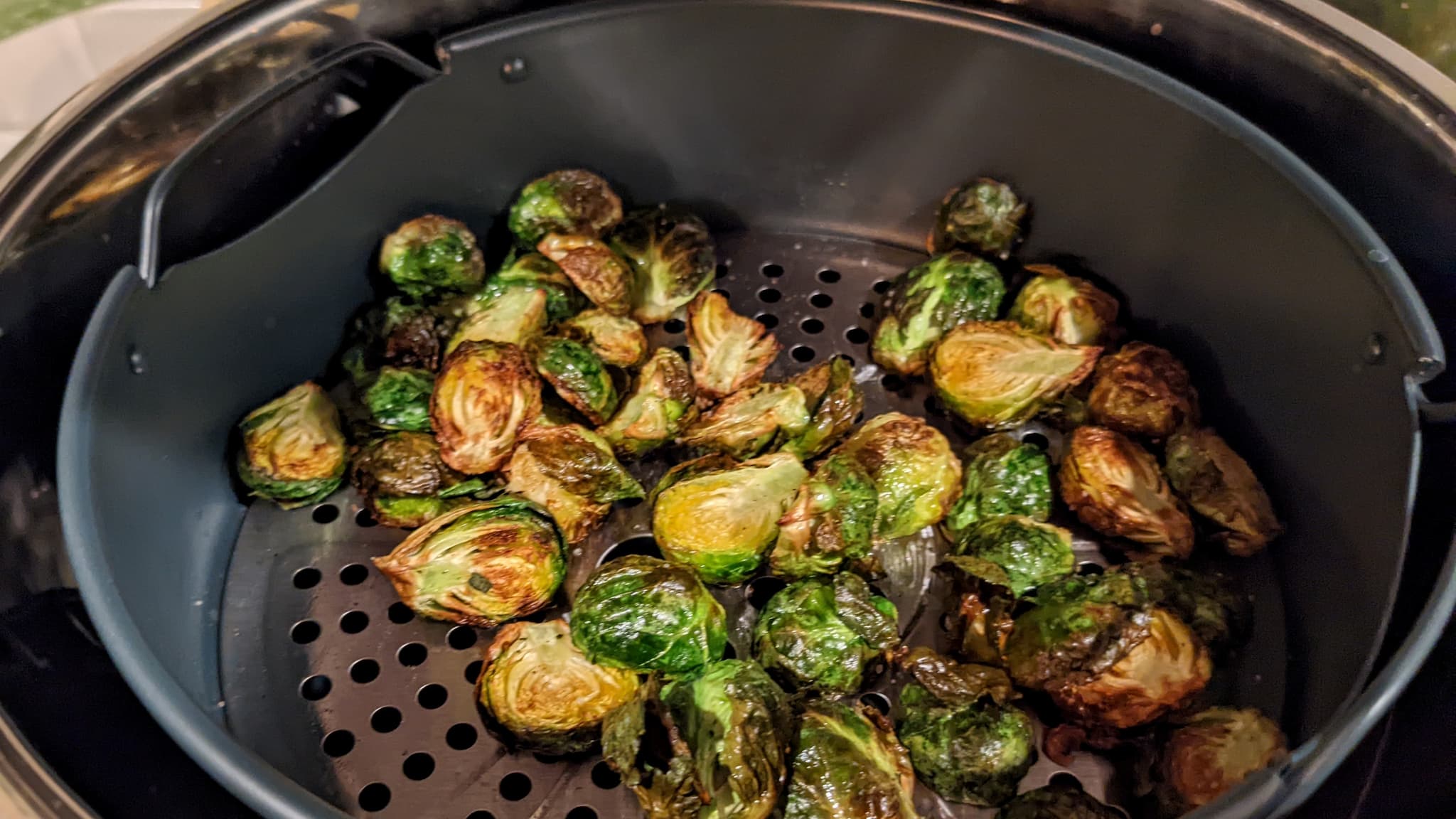 We got an air fryer for christmas and this was one of the first meals we made. I started with a few reference recipes but adjusted the time and seasoning We'll have to experiment with larger portions to see if the air fryer has space.
Summary
Prep Time: 5 minutes
Cook Time: 15 minutes
Servings: 2
Ingredients
2 tablespoons olive oil
2 cups of halved Brussels sprouts
1 teaspoon garlic powder
salt and pepper
Balsamic vinegar glaze
Directions
Halve about 2 cups of Brussels sprouts
Toss in a bowl with oil salt and pepper to coat
Air fry for 15 minutes at 350 °F (175 °C) stirring every 5 minutes
Serve and top with balsamic vinegar glaze
See how responses are collected...

Respond from another site

Responses are collected from posts on other sites. Have you posted somewhere that links to this page? If so, share the link!