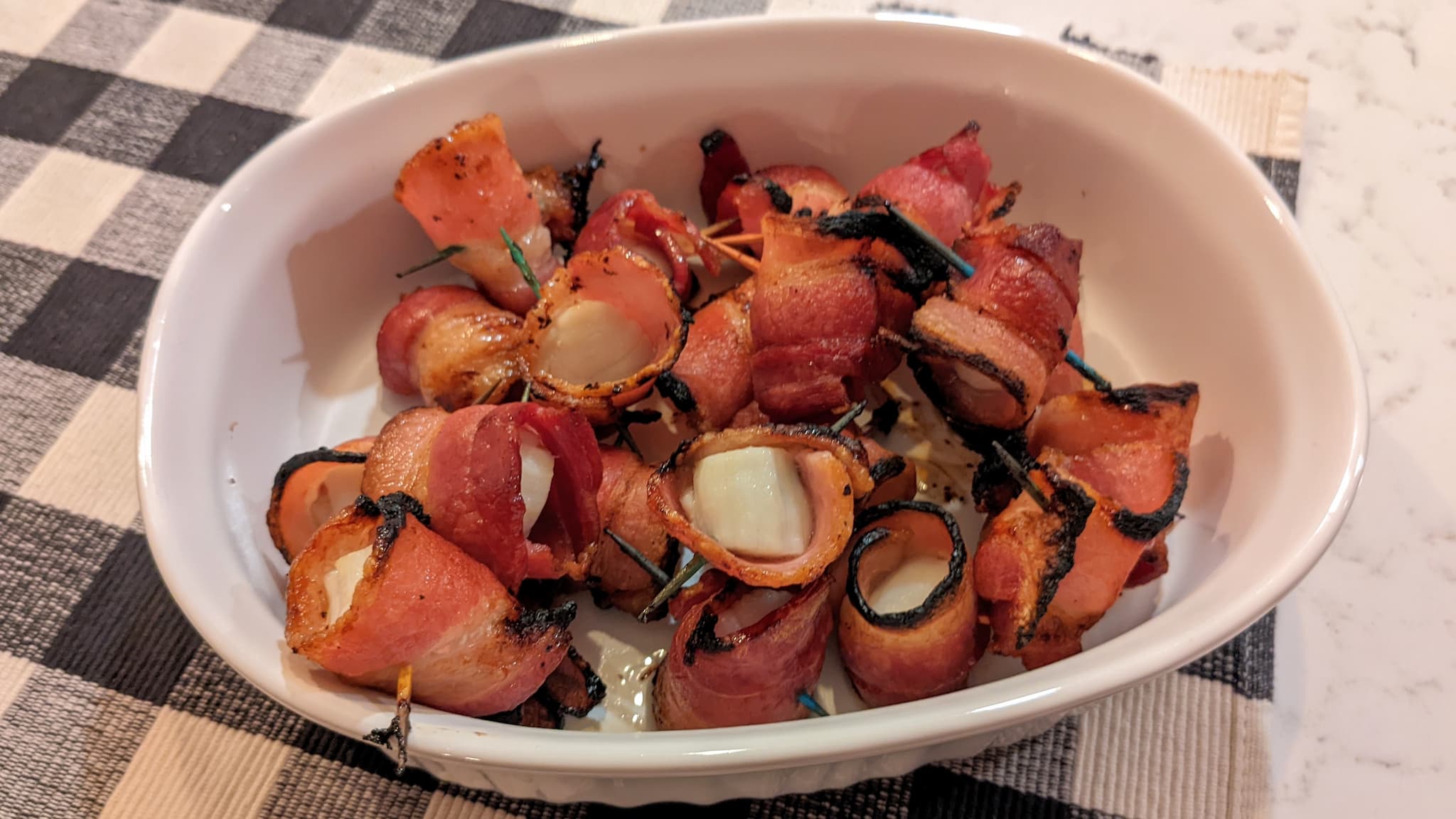 My family loves to eat these Christmas eve. It's a simple recipe but the key is not over-cooking the scallops. I'm still working out the timing but we like the bacon a little crispier so I recommend doing a thinner cut.
Summary
Prep Time: 10 minutes
Cook Time: 20 minutes
Servings: 6
Ingredients
Bacon (1 strip for every 2 scallops)
1 lb Scallops
Toothpicks
Directions
Cook bacon until edges start to brown but is still under done. 10 minutes at 400 °F (205 °C) if done in oven.
Cut bacon strips in half and wrap around scallops securing with a toothpick
Place on a pan and broil for 8 minutes or until scallops turn opaque
See how responses are collected...

Respond from another site

Responses are collected from posts on other sites. Have you posted somewhere that links to this page? If so, share the link!