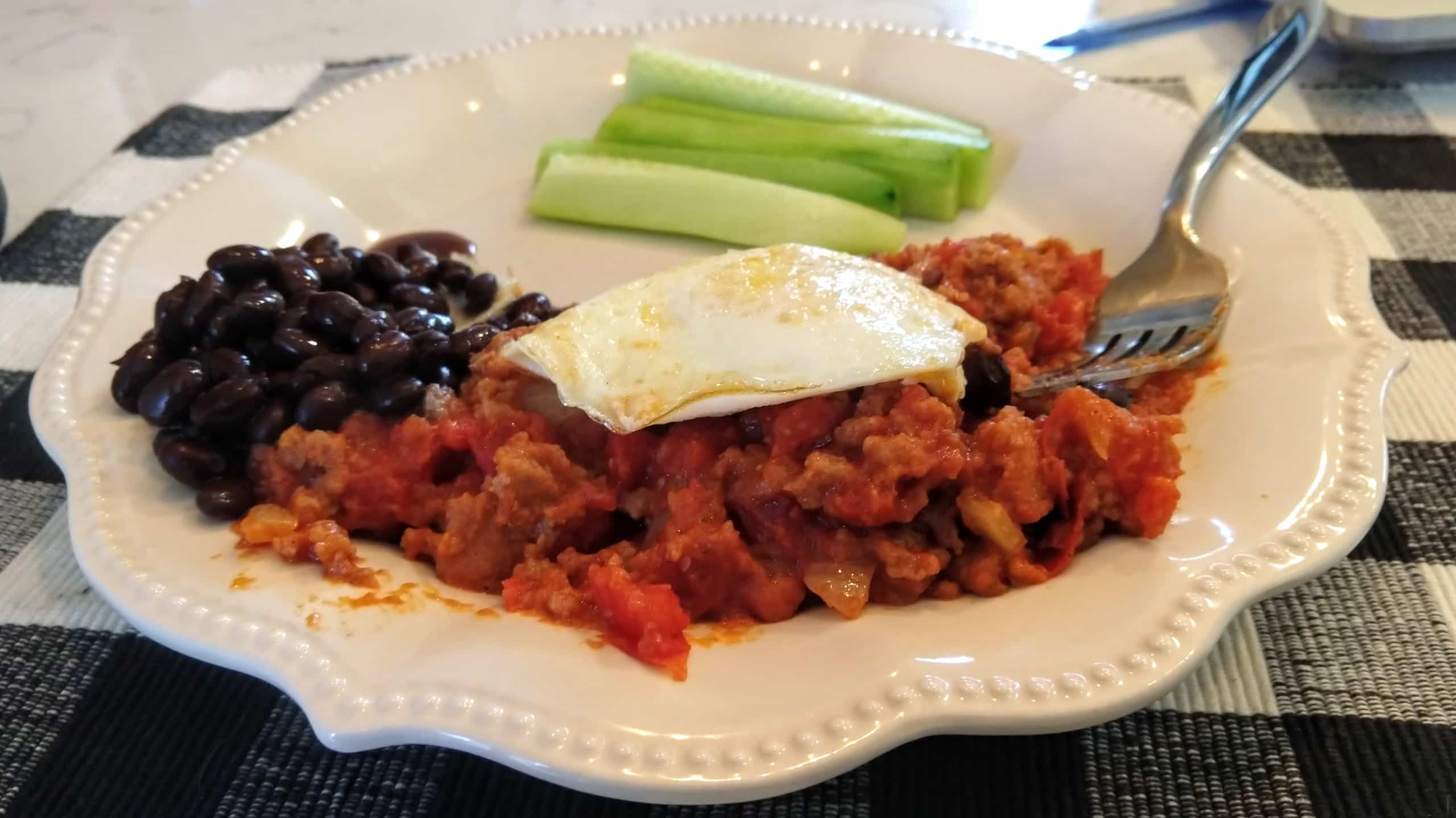 When we get Ethiopian food, there's often leftover injera bread. I like to freeze the leftover bread to make Firfir. There are lots of variations on this dish but here is the latest way I've made it.
Inspiration
My recipe is in no way traditional. I used the following recipes as inspiration. Please let me know if you have another, more authentic recommendation.
Summary
Prep Time: 5 minutes
Cook Time: 25 minutes
Servings: 2
Ingredients
2 Eggs
Approximately 2 cups of Injera (chopped or torn into medium pieces)
1/2 an onion (Sweet or red, diced)
3 cloves of garlic (minced)
1 can of diced tomatoes
1 Tablespoon of berbere spice
Clarified butter
Beans
Cucumber (cut into spears)
Directions
Cook onions in a little oil in a saute pan
Add garlic and cook a minute more
Add tomatoes berbere, mix, and simmer for about 10 minutes until it forms a sauce
Add injera pieces and clarified butter
In a separate dish cook eggs (I prefer over-easy)
Serve topped with eggs and sides of beans and cucumber spears
See how responses are collected...

Respond from another site

Responses are collected from posts on other sites. Have you posted somewhere that links to this page? If so, share the link!