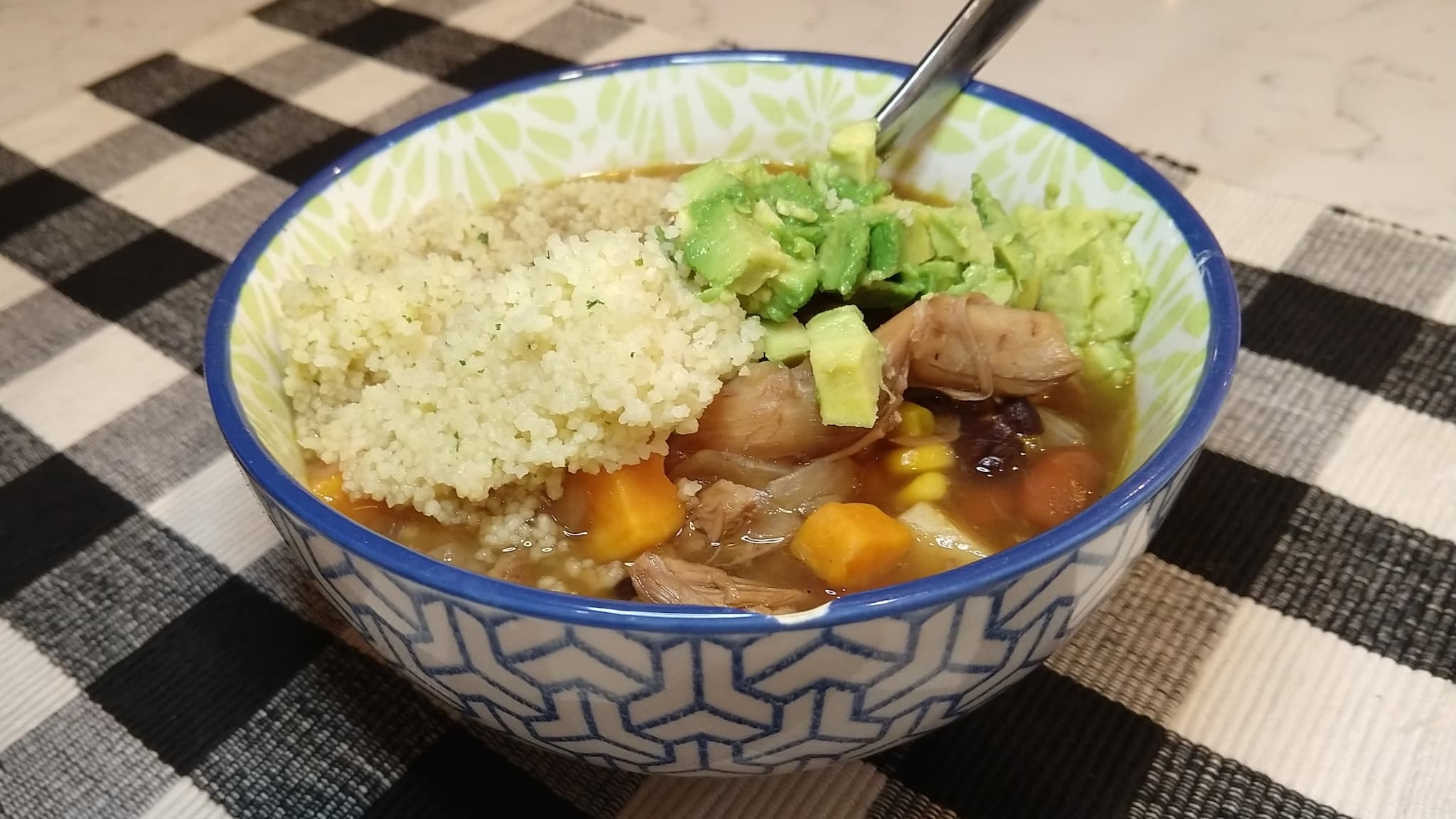 Inspired by Kim's Cravings' Best Vegetarian Chili which also has instant pot and slow cooker versions. Bekah came up with the idea of adding chicken and using couscous instead of quinoa. It's great with a side of corn bread.
Summary
Prep Time: 10 min
Cook Time: 45 minutes
Servings: 8
Ingredients
1 large onion, diced
1 table spoon minced garlic
2 sweet potatoes, diced
6 cups chicken broth
1 can black beans
1 can kidney beans
1 can corn
2 cups shredded rotisserie chicken
3 teaspoons cumin
1 teaspoon garlic powder
1 teaspoon chili powder
1 teaspoon salt
1/2 teaspoon black pepper
1 cinnamon stick
Couscous (cooked according to package)
Avocado
Directions
Saute onion, adding the garlic a few minutes later
Add sweet potatoes and cook until tender
Add broth & other ingredients except couscous & avocado & cook for 30 minutes (or 8 minutes in pressure cooker)
Cook couscous separately
Add soup to a bowl and top with couscous and avocado
Updated January, 20, 2022 to add suggested quantities
See how responses are collected...

Respond from another site

Responses are collected from posts on other sites. Have you posted somewhere that links to this page? If so, share the link!